Majority of CDS Workers Take No Confidence Vote in CDS Director Roberta Lucas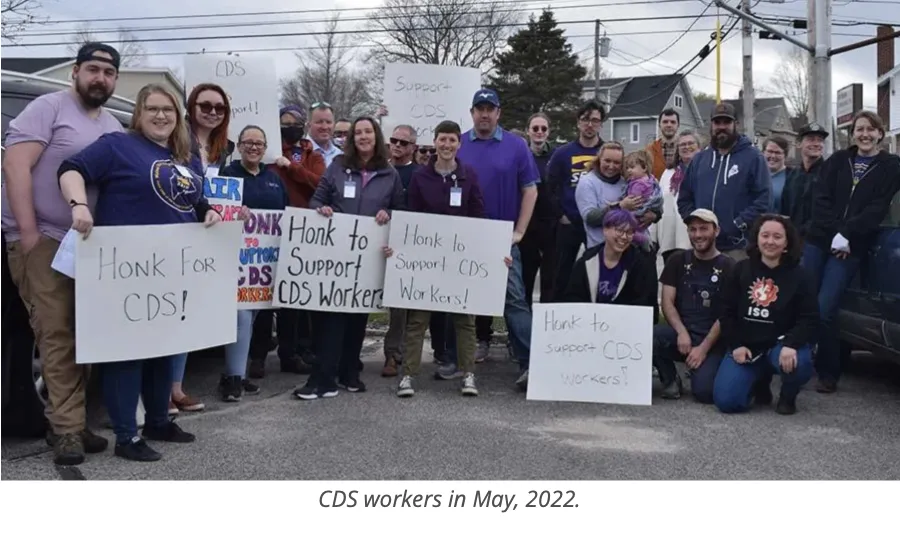 A majority of Maine Services Employees members (SEIU 1989) employed at Child Development Services, a state-funded, statewide agency under the direction of the Maine Department of Education, have taken a vote of no confidence in the agency's director, Roberta Lucas. The vote was 96 percent no-confidence in Roberta Lucas.
In a letter to Maine Department of Education Commissioner Pender Makin, MSEA cited a range of problems at CDS: a toxic work environment, high staff turnover, impossible caseloads, lack of trust, apparent nepotism in hiring and personnel decisions, and the director's support for dissolving the agency and pushing its state-mandated services onto Maine's public schools.
 
"The toxic work culture that Roberta Lucas has created has hurt morale and driven many CDS workers out of the agency," wrote MSEA President Dean Staffieri. "Twenty-nine workers have quit since June 1. While 28 workers have been hired since then, about 70 positions at the agency remain vacant – a vacancy rate of approximately 20 percent."
Staffieri wrote that the roughly 70 positions currently vacant at CDS make it difficult for the workers to deliver the quality services that eligible children and their families count on and are entitled to receive. The heavier caseloads due to positions that don't get filled have led to occupational stress and high employee turnover, exacerbating the often long waitlists for services.
The workers at CDS believe three actions are necessary to put CDS services back on track:
1) Replace Roberta Lucas with a CDS director who is committed to the agency's success;
2) Create a hiring committee that has CDS workers and family representation on it as part of any search for a new CDS director; and
3) Treat CDS like any other educational institution by establishing an oversight board.
CDS has locations in Presque Isle, Ellsworth, Brewer, Rockland, Waterville, Lewiston, Oxford, Portland and Arundel. CDS serves children with  a range of disabilities, including autism, deaf-blindness, deafness, developmental delay, emotional disturbance, hearing impairment, intellectual disability, multiple disabilities, orthopedic impairment, speech and language impairment, and visual impairment.