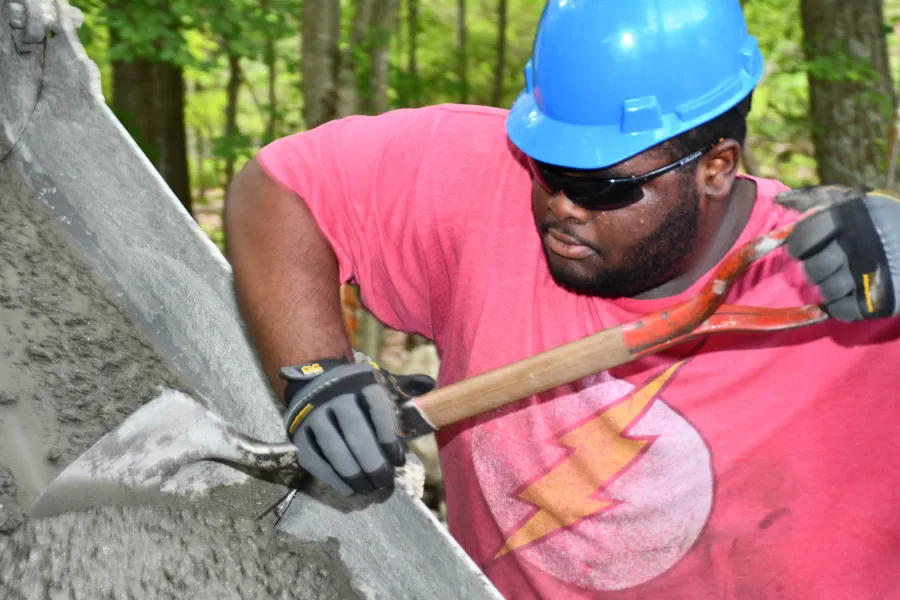 How much does the Union Construction Academy Cost? 
Nothing! In fact, qualifying applicants may receive a weekly stipend of up to $300 for every week they complete in order to support their participation in the program.
How is a Pre-Apprenticeship different from a Registered Apprenticeship? 
A Pre-Apprenticeship program is not a job, it is a preparatory program that sets up for success once you enter a Registered Pre-Apprenticeship. A Registered Apprenticeship with a Building & Construction Trade Union is a full-time paid job that offers excellent benefits while you complete classroom training and on-the-job training. Graduates of Pre-Apprenticeship programs have a much higher rate of completing Registered Apprenticeships and advancing to the Journeyperson stage. 
How can the Union Construction Academy Pre-Apprenticeship program help me to get into a Registered Apprenticeship?
Because of the great pay and benefits they offer on day one as members earn while they learn, Registered Apprenticeships can be highly competitive. Successful completion of the Union Construction Academy of Maine's Pre-Apprenticeship program will give you a competitive advantage when applying for Apprenticeships because of the portable and stackable certifications, credentials and experience you will have earned during your four weeks at the UCA.
What is a Registered Apprenticeship, and how is it different from an unregistered "apprenticeship" program?
Registered Apprenticeship programs must meet rigorous standards and hour requirements, and include both on-the-job training with experienced journeypersons, and classroom instruction. Apprenticeships that are not registered lack the same requirements and high standards. Further, Registered Apprenticeship training with a Building & Construction Trades Union is portable and widely recognized. An unregistered program cannot guarantee that's the case. 
Do I need to speak English to participate in the program?
English skills will be helpful for this program and for job sites, but we will be working with applicants on a case-by-case basis to help understand their language needs and overcome barriers to their participation. 
Does this program accept asylum seekers, and do I need to have a work permit to participate in the program? 
We are eager to support asylum seekers as they seek work opportunities in the US. In order to ensure that graduates of the UCA will be able to put the skills they have learned to use soon after completion of the program, we are particularly interested in working with those who are in the advanced stages of the asylum application process. 
I have a criminal conviction in my background. Can I still participate in the Union Construction Academy? 
Yes! We are eager to support those who are looking for good jobs and trying to get back on their feet, whether you are re-entering society after incarceration or recovering from substance use disorder. We are working closely with a variety of community partners to provide support to individuals in these situations. Please note: drug testing is standard for acceptance into Registered Apprenticeships. Some exclusions apply. .