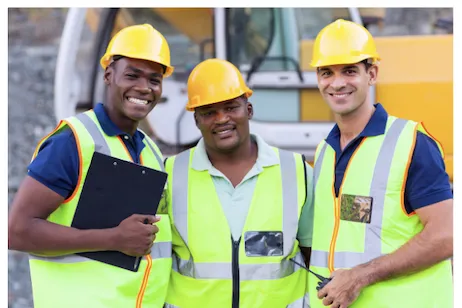 The Maine Building and Construction Trades Council and the Maine Labor Climate Council is sponsoring a Clean Energy Career Fair on March 16 from 4-7pm in Portland at Gateway Community Services, 501 Forest Avenue in Portland.
The Clean Energy Career Fair will introduce job seekers to pathways into union jobs in the rapidly growing clean energy sector. The surge of recent investment in solar and wind power and energy-efficient building construction has created a huge demand for skilled workers, and Maine's Building Trades Unions are eager to train and hire new members. 
Attendees will learn about the benefits of union membership, and network with representatives from local unions who can talk to them about apprenticeships and other pathways into exciting careers that offer good pay and benefits.
The Clean Energy Career Fair will include short presentations on topics such as the benefits of union membership and pathways into union apprenticeships, as well as the current state and future of clean energy in Maine. Tabling will feature representatives from a variety of Building Trades Unions, and participants will also have the opportunity to ask current apprentices and journeypersons about their experiences. Light refreshments will be provided.
If you or a representative of your union would like to participate in this event or find out more, please reach out to Sam Boss: sam at maineaflcio dot org.