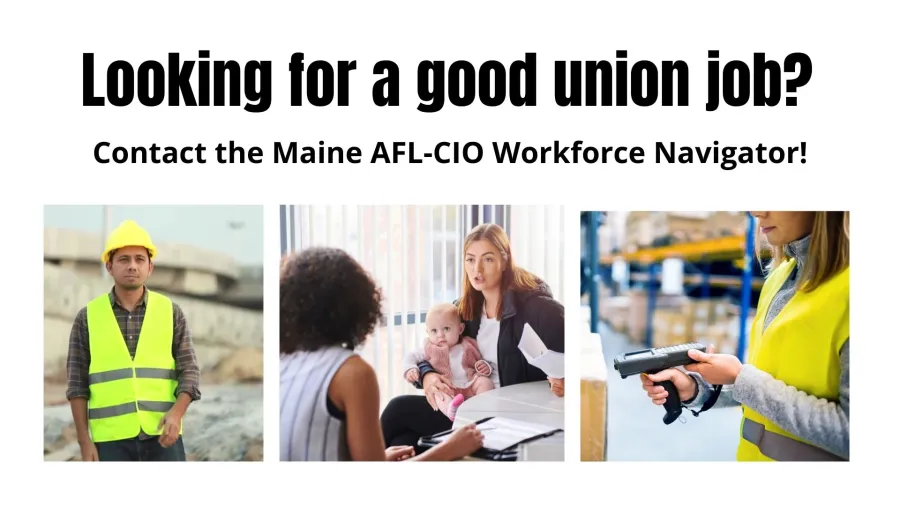 Our Peer Workforce Navigator Leslie Torkelson is here to help workers connect to good union jobs, job training and apprenticeships as well as housing, childcare, unemployment benefits and other supports to help people get into and stay in good jobs.
Do you know someone in your life who wants a better job or wants to get into a union job or union apprenticeship program? Or do you need help filing for unemployment?We can help!
With nearly every union workplace and hiring hall across Maine short staffed and in need of more workers, Leslie is also helping unions address short staffing.
Is your workplace short staffed and hiring? Please take a minute to fill out this quick survey and let us know!