Learn How to Run for Office at Our Worker Candidate Training — Jan 27-28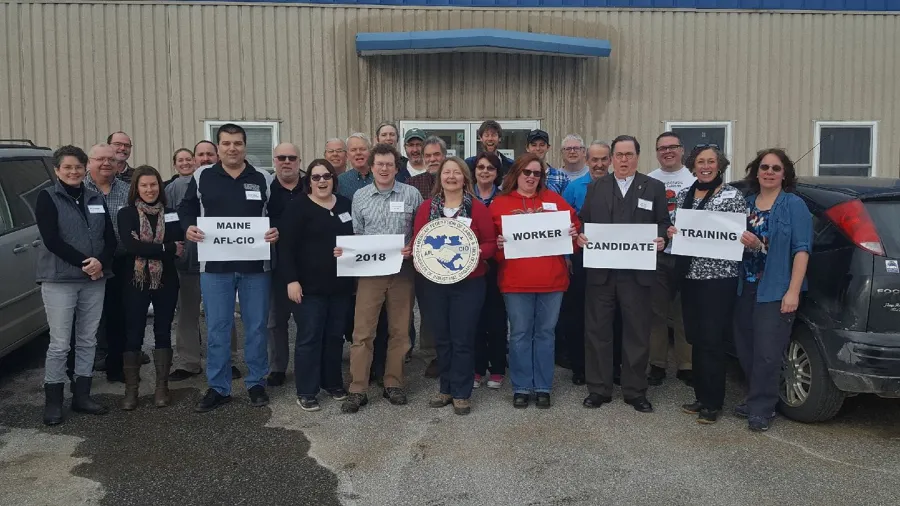 Have you ever considered running for public office someday? Do you want to see more working people in Augusta, on town council or school board? Would you like to help others with their campaigns? Come to the Maine AFL-CIO's 2024 Worker Candidate Training on Jan. 27 and 28 in Augusta!
At our Worker Candidate Training we'll spend two days going over everything you need to know to run a campaign for elected office. You'll learn how to create a campaign plan, knock on doors, speak in public, qualify for Clean Elections funding, develop a message, build a team of volunteers, and other key aspects of campaigning. You can attend if you are interested in running for office, learning more or helping out on campaigns.
Several union members have taken our worker candidate training and got one to win their elections including recently elected Portland City Councilor Kate Sykes (NWU), Sen. Joe Rafferty of Kennebunk (MEA), Rep. Amy Roeder of Bangor (PAFA-AFT), Rep. Kevin O'Connell (IBEW 1837) and former legislators Scott Cuddy of Winterport and Tina Riley of Jay, both IBEW 1253 members.
Who in your local would make a great candidate? Let us know!
Spread the word to your union's members. We need to elect more working people at all levels of government.  If you are interested or just want to learn more, please email me at adam at maineaflcio dot org