With Union Petitions Up Nearly 60 Percent, NLRB Underfunding Hits "Crisis Stage"
Andy O'Brien
18 Aug, 2022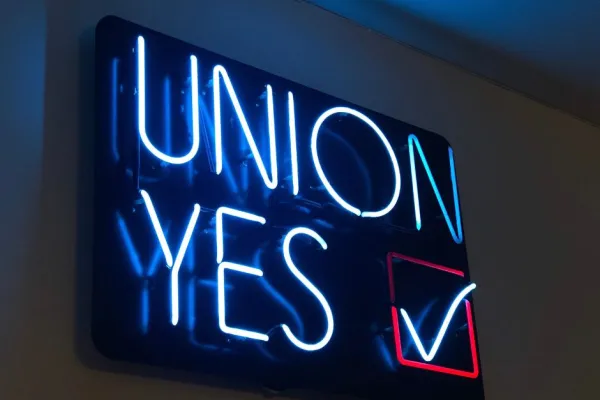 With Starbucks baristas and thousands of other workers seeking to form unions across the nation, a massive volume of union petitions and complaints of rampant union busting have exposed the dire need for more funding to support the National Labor Relations Board (NLRB), the agency responsible for handling these cases. 
"The NLRB is processing the most cases it has seen in years with the lowest staffing levels in the past six decades," said NLRB General Counsel Jennifer Abruzzo in a statement. "Our dedicated staff, especially in our 48 field offices, are handling unsustainable caseloads. The Agency urgently needs more resources to process petitions and conduct elections, investigate unfair labor practice charges, and obtain full remedies for workers whose labor rights have been violated. We need Congress to help us restore the capacity that we have lost after years of underfunding."
During the first nine months of Fiscal Year 2022 (October 1–June 30), union representation petitions filed at the National Labor Relations Board increased 58 percentfrom FY2021. By May 25 of this year petitions exceeded the total number of union petitions filed in all of FY2021. At the same time, companies like Starbucks and Chipotle are carrying out vicious union busting campaigns to prevent workers from exercising their rights. This has resulted in the number of unfair labor practice complaints rising 16 percent from last year.
President Biden has proposed an $319 million increase in his budget to support the NLRB, but it continues to face stiff opposition from anti-union politicians in Congress. Congressional Republicans have successfully frozen NLRB funding at $274 million since 2014, effectively marking a decrease of 25 percent since 2010 when adjusted for inflation. Overall Agency staffing levels have dropped 39 percent since FY2002 and field staffing has shrunk by 50 percent. As a result, the Guardian reports that the NLRB's field staff has been cut by 37 percent since 2014 and 50 percent since 2002.
"We've been blocked for nine straight years in seeking to increase the NLRB's funding, and inflation has left its budget 25 percent behind where it should be," Bill Samuel, legislative director of the AFL-CIO, told the Guardian. "When you take into account the explosion in the NLRB's workload because of increased organizing, renewed enforcement and the increase in labor law violations, they've reached a crisis stage."