Scontras Center at USM Hiring Community Outreach Coordinator
Andy O'Brien
14 Sep, 2023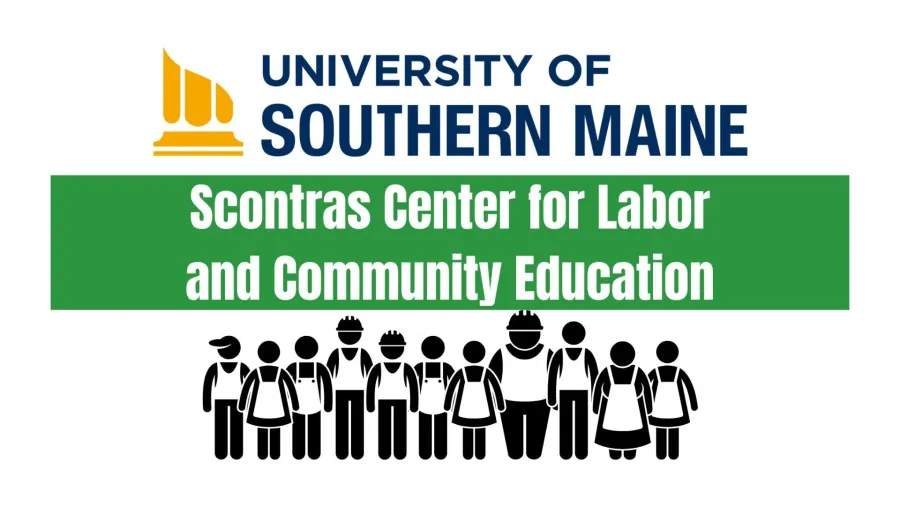 The University of Southern Maine's hiring for a Community Outreach Coordinator for the Scontras Center for Labor and Community Education. The position will serve as the Center's main relationship builder with union and community members and organizations and unions throughout Maine. The Community Outreach Organizer will collaborate closely with the Center's Director and Teaching Fellow to build a dynamic network throughout Maine to further the Center's mission.
The position has a starting annual salary up to $51,000 commensurate with experience. It will be based primarily on the Portland Campus with expectation of work/service on our Gorham and Lewiston/Auburn campuses as well as in communities throughout all of Maine.
The University of Southern Maine's Scontras Center for Labor and Community Education is a new, cutting-edge labor and community education/extension service that will offer labor education workshops, courses, certificate programs, trainings, symposia, and conferences that strengthen the community at work, facilitate workplace democracy and organization, and address inequalities of power and wealth in the wider society.
The Center's mission is to serve both existing members and leaders of unions and labor organizations and the broader Maine working class, including low-income workers and Maine's thriving immigrant communities. The Center seeks to serve as a popular education and training hub for workers to develop the knowledge, skills and organizing capacity to be full participants in our democracy and the economy.