Sam Boss Joins Maine AFL-CIO As Apprenticeship Director
Andy O'Brien
13 Jan, 2023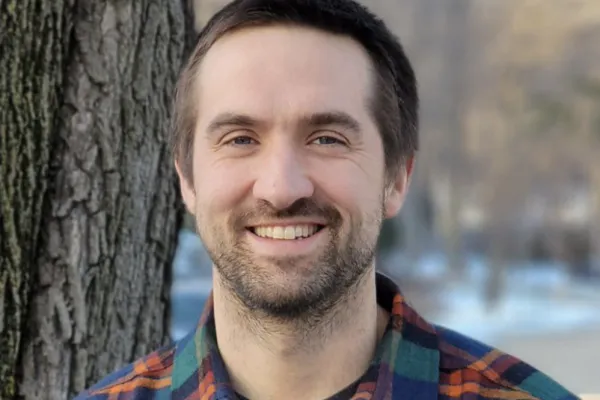 We are pleased to announce that Sam Boss will be joining the Maine AFL-CIO as our new Apprenticeship, Workforce & Equity Director. Sam will be in charge of strengthening and promoting union registered apprenticeship programs, developing a new pre-apprenticeship program to connect workers of color, immigrants, women and other workers with registered apprenticeships and union jobs and leading the Maine AFL-CIO's workforce development work.
"This is such a great opportunity to reach out to people who have not traditionally worked in the trades. I think an apprenticeship provides a really great pathway into union jobs," said Sam. "I'm looking forward to bringing my background in building partnerships to support that effort and make sure that people who get into apprenticeships feel supported and have the networks they need to succeed once they get lined up with positions."
Sam previously worked as the the Associate Director of Community Engaged Learning at the Harward Center at Bates College in Lewiston. As part of that work, Sam has developed relationships with immigrant, social justice and community-based organizations, which will be useful in helping us build an equity focused pre-apprenticeship program that provides union career pathways for more people in Maine.
Sam has also been an active member and organizer with the Bates Employees and Staff Organization (MSEA SEIU 1989), helping to build the organizing committee and union there through numerous one-on-one conversations with co-workers. Sam grew up in Brownville, Maine where he developed a deep love of the outdoors and life in rural Maine. He currently lives in Auburn with his wife Katie and his two children, Clara and Elliot. He spends his free time gardening, fishing, and playing and coaching soccer. Sam can be reached at sam@maineaflcio.org.
Join us in welcoming Sam to the Maine AFL-CIO!