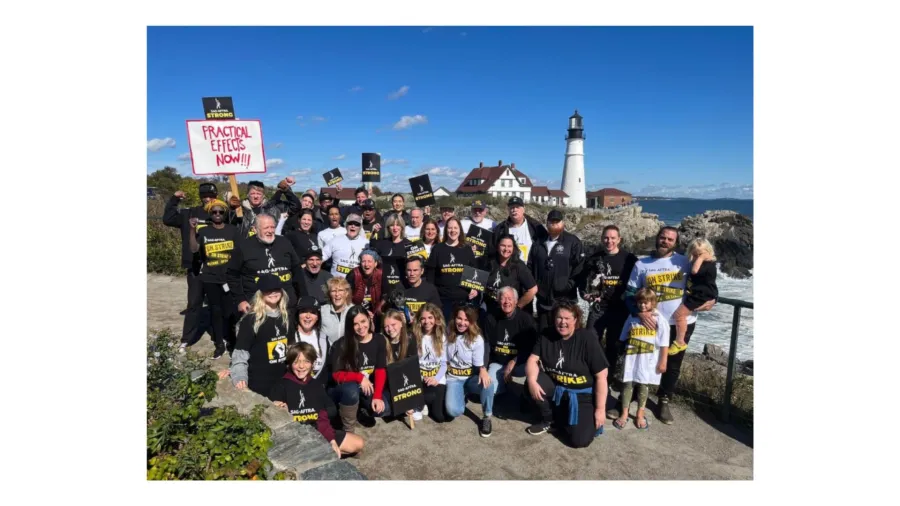 On Monday, the SAG-AFTRA National Board approved the tentative agreement for the 2023 TV/Theatrical Contracts reached with the Alliance of Motion Picture and Television Producers (AMPTP) on November 8 that ended the 118-day strike. In a letter to members, the union said that the agreement will enable thousands of actors to build sustainable careers in the industry.
"I was determined to redefine SAG-AFTRA as not only the largest entertainment union in the world, but the most powerful. And now that we have forged the biggest deal in industry history which broke pattern, established new revenue streams and passed a historic $1 billion plus dollar deal with the most progressive AI protections ever written, I feel pretty confident in saying this is a paradigm shift of seismic proportions!" said SAG-AFTRA President Fran Drescher. "Onward and upwards!"
Members of SAG-AFTRA began voting Tuesday on the proposal. The new tentative agreement includes:
More than one billion dollars for new wages and benefits, including an 11.28 percent cumulative pay hike for members between ratification and July, 2024, and another 3.5 percent increase effective July 2025;
An 11 percent pay increase for background actors effective November 12, 2023, and then by an additional 4 percent effective July 1, 2024 and by another 3.5 percent effective July 1, 2025.
11,000 new covered background work days annually;
A new bonus for actors who appear in streaming programs;
Minimum compensation increases that break the so-called "industry pattern;"
For the first time, consent and compensation guardrails on the creation and use of AI-generated digital replicas of members, living and deceased, whether created on set or licensed for use.
Raised Pension & Health caps that will channel more value into member funds; and
Critical protections for diverse communities.
SAG-AFTRA member Paul Bellefeuille of Standish, whom we interviewed in July about the strike, said he is very pleased that an agreement was struck and is eager to get back to work.
"I'm really happy it turned out the way it did because we're finally going to get compensation and we're also going to have some control over AI," said Bellefeuille.
During the strike, several film and TV productions were put on hold and networks were forced to cut popular shows short, delay them and temporarily replace them with reruns. Actors could not discuss upcoming and film and TV shows public as it would be considered crossing a picket line, which impacted who talk shows covered arts and entertainment. During the strike SAG-AFTRA members managed to disrupt and cancel filming of the new Netflix series based on Elin Hilderbrand's book "The Perfect Couple" after producers attempted to film with scab labor.
Bellefeuille said that four or five productions will be coming back to Massachusetts and producers are already showing up to property owners with contracts to film on location. Bellefeuille said the high profile strike featuring some of the nation's most famous celebrities has shown millions of Americans that when workers take collective action they can win better wages, benefits and protections in the workplace.
"More and more people are thinking, 'Hey we can do this too.' We can unionize,'" he said. "Why not?"