New Law Allowing Workers to Opt Out of Anti-Union Meetings Takes Effect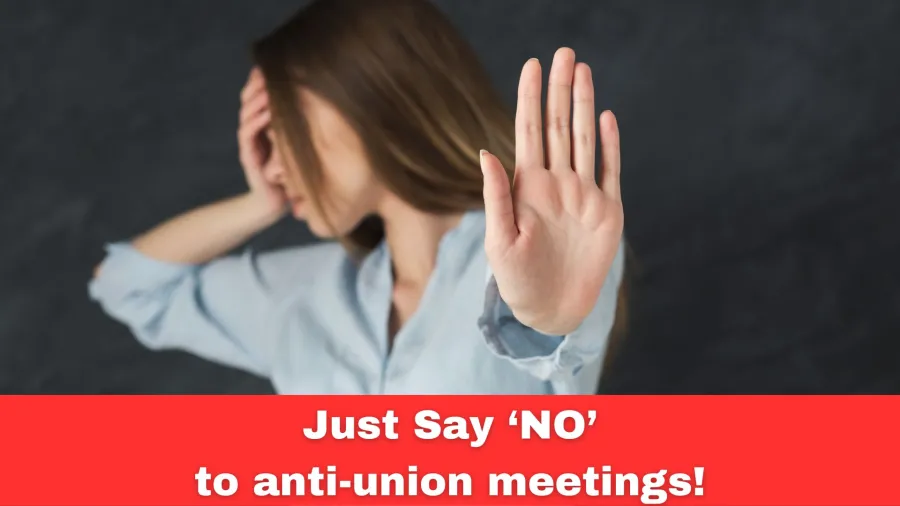 For too long, employers have exploited weak labor laws by forcing employees to attend captive audience meetings during union organizing drives. These mandatory meetings are held by the employer during work hours to pressure and  intimidate workers into opposing forming a union, sow division and disseminate misleading anti-union materials..
A new law, LD 1756, went into effect on October 25 that will prevent employers from using their economic authority over employees to violate our First Amendment freedom of speech and assembly. The new law allows workers to refuse to attend an employer meeting focused on union busting, politics or religion without fear of being disciplined or fired.
Now that this bill has become law, union organizers can and should inform Maine workers seeking to form a union, that beginning October 25, 2023 they can get up and leave a captive audience meeting, whether it's led by the employer, their union-busting consultants, or any other representative, and go back to work without fear of being disciplined or terminated.
Maine is the fifth state to pass a law protecting workers from mandatory captive audience meetings.