MSEA Calls for Worksite Pickets After Mills Administration's Chief Negotiator Storms Out of Bargaining Session with Workers
Andy O'Brien
08 Sep, 2023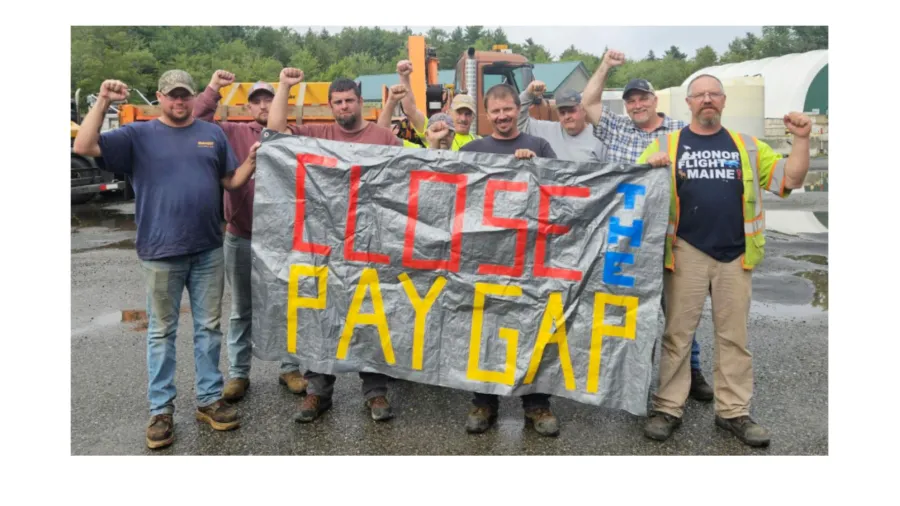 Amid heated negotiations, the Mills' Administration's Chief Negotiator Breena Bissell abruptly left a bargaining meeting with members of the Maine Service Employees Association on Tuesday after state workers began sharing stories about their financial struggles due to low wages. In response, MSEA is calling for worksite pickets to call on the Governor to close the pay gap for state employees.
"We have brought that message to the table but it's clear it is going to take more to really be heard," the bargaining team stated. "We are calling on state workers to mobilize for pickets around the state. It needs to be clear that workers across the state are united and ready to stand up for ourselves and the Mainers who depend on us every day."
State workers in Maine are paid 15 percent less on average compared to their public and private sector counterparts throughout New England. As a result, the State of Maine has been suffering a serious staffing shortage with one in six positions remaining open. These vacancies are especially prevalent in critical areas like child welfare, road maintenance and repair and public safety.
During Tuesday's meeting, MSEA members expressed frustration that the State had failed to move more on wages.
"As members were speaking to their concerns about the package, how it wouldn't close the pay gap, and were asking questions to help shape our next responses to proposals, the State's chief negotiator demanded that people waiting to speak 'be controlled' and refused to continue to listen to workers," the MSEA negotiating team wrote in a letter to members. "She abruptly stormed out of negotiations, leaving us all stunned at the disregard and disrespect to everyone."
The union reported that there were a number of state workers who were queued up to voice concerns, who didn't get the opportunity to do so.
"These are members who took time, unpaid, to come have their voice be heard by the Administration," the bargaining team wrote "The Administration walked out on not just those workers; they walked out on all the state workers who are being represented at these bargaining sessions. This is absolutely unacceptable."