Maine IAFF's Movement for Shorter Work Weeks & Better Retirement Catches Fire
Andy O'Brien
28 Jul, 2022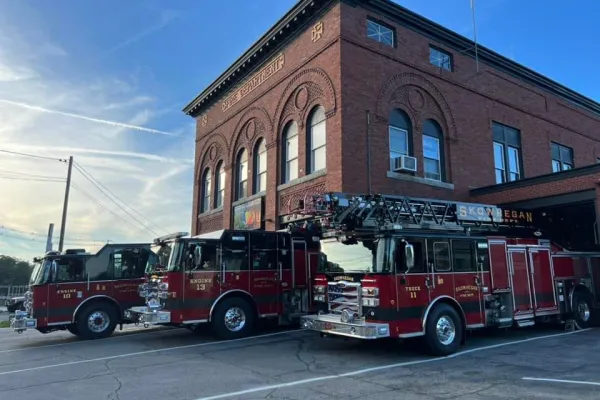 IAFF Locals in Bar Harbor, Rockland and Skowhegan have recently won contracts that move from the traditional 56-hour work week to 42-hour work weeks, following similar victories in York, Orono, Old Town, Waterville, Gardiner and other departments earlier this year. Veazie firefighters also negotiated a contract that compresses hours into fewer days and increases staffing, which will give them more days off.
According to Professional Firefighters of Maine Vice President Ronnie Green, the movement picked up steam after we previously ran a story in our newsletter about IAFF locals winning shorter work weeks.
"It's been kind of a whirlwind to be honest with you," said Green. "After that article came out, I was surprised that I started receiving so many messages from firefighters saying 'hey, when can we get our contract fixed so we can do this.' People were paying attention."
According to Green, the new work weeks in the contracts ensure that the IAFF members still will be working fourteen fewer hours per week for the same pay. In some cases, members will be earning even more money under the new contracts. In addition, IAFF contracts for Bangor, Orono, Bar Harbor and Caribou firefighters also increase retirement benefits from half pay after 25 years of service to two-thirds pay when members retire.
At the same time, municipalities are hiring whole new crews to make up for the decrease in the work week hours. Green estimates that fire departments in central and eastern Maine have recently created up to 40 new positions. Other departments that IAFF doesn't represent are also following suit, proving that unions raise the bar for all workers.
"We used to live to work and now we work to live," Green added. "This younger generation wants to come to work and do the job and they want to go home to their families, but they're not interested in working excessive amounts of overtime and long shifts and several nights a week where they're away from their families."
If your local is winning some good contracts, please let us know! Let's spread the news that forming unions is the way to go for better pay, better working conditions and a better life!