Maine IAFF Members Work with Sen. Collins to Pass New Protections for Federal Firefighters
Andy O'Brien
13 Jan, 2023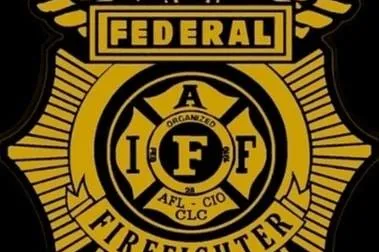 IAFF members are celebrating passage of a provision in the new National Defense Authorization Act (NDAA) to protect fire fighters who protect our public lands and military installations. The measure was signed by President Joe Biden just before Christmas.
For the first time in history, federal fire fighters will now be entitled to presumptive workers' compensation benefits when stricken with cancer, which is the leading cause of death among active duty firefighters. It's estimated that nearly 75 percent of firefighter deaths from job-related injuries or illness are attributable to occupational cancer.
IAFF District 16 — which represents firefighters at the Portsmouth Naval Shipyard and the and the VLF Transmitter Naval facility in Cutler, Maine — worked with Senators Susan Collins (R-ME) and Sen. Tom Carper (D-DE) to craft the measure, which was also supported by Maine's Congregational delegation.
Kyle Moser, President of the Shipyard Professional Fire Fighters (IAFF-123)  and 5th District Vice President of the Professional Firefighters Fire Fighters of Maine, said that his union had been fighting to secure this protection for over thirty years, so it's a big deal that they have a cancer presumption protection just like municipal firefighters have in 48 states, including Maine.
"Before this bill, a shipyard firefighter would be fighting fires in local towns beside municipal firefighters, but if they both got occupational cancer, only the local firefighter would have a presumption for workers compensation benefits," said Moser. "We want to thank Senator Collins, Senator Maggie Hassan and the rest of the Maine and New Hampshire Congressional delegations for supporting this critical measure."
Up to 100 federal fire fighters file cancer-related workers' compensation claims annually. More than 80 percent of these claims were denied because fire fighters were unable to specify which carcinogen they were exposed to and when the exposure occurred. In April, 2022, President Biden and U.S. Labor Secretary Marty Walsh implemented regulatory changes to improve the claims process. This laid the groundwork for the legislative fix that will soon be a reality. Under the NDAA, it will be presumed that certain cancers are occupational, ensuring federal fire fighters receive workers' comp benefits.
Moser said he knows of at least one retired member of his union who may be eligible for the benefits as the new rule also applies federal firefighters retired in the past ten years.
"The guidance for this new rule hasn't been rolled out, but as we get it we will be reaching out to guys who have retired during that window to let them know about it and how to apply," said Moser.
In addition, the NDAA includes a provision that bans the Department of Defense (DOD) from purchasing turnout gear containing the cancer-causing chemical PFAS once a PFAS-free alternative has been developed. It also directs the DOD to release information on the health effects of PFAS exposures for fire fighters, veterans, and their families. Studies have shown that PFAS, considered a forever chemical because of the prolonged time it takes to break down, can seep into the body through the skin and through inhalation.