Madawaska Union Members Train to Prepare for Big Contract Fight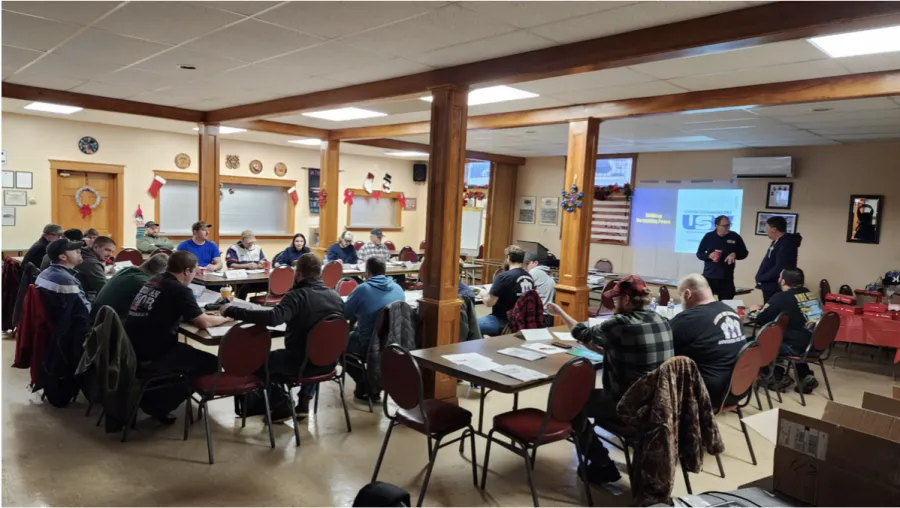 Members of USW and OPEIU took part in the USW's national union Building Bargaining Power workshop on Wednesday to prepare for an upcoming contract fight with the management at the Twin Rivers paper mill in Madawaska. Union workers have struggled with inadequate staffing through the pandemic, forcing many to work multiple 18-hour shifts in a row to cover other workers in their absence.
Union leaders have blamed the grueling schedules on the company's "lean manufacturing" practices that led to lay-offs in previous years to cut costs. After years of being forced to take concessions, Madawaska workers nearly went on strike in 2019 to demand a fair contract.
"We're anticipating a good battle on our hands," said former USW 291 President David Hebert, who attended the workshop. "A bunch of people showed up for the workshop to learn about how to unify and pull together in the same direction as we enter into negotiations."
The workshop was facilitated by Mike Zielinski from the national Steelworkers and covered how to prep for negotiations, form action teams to communicate to members on the shop floor, build worker power through solidarity actions and more.
The current contract expires in April and union members will begin negotiations at the end of February.