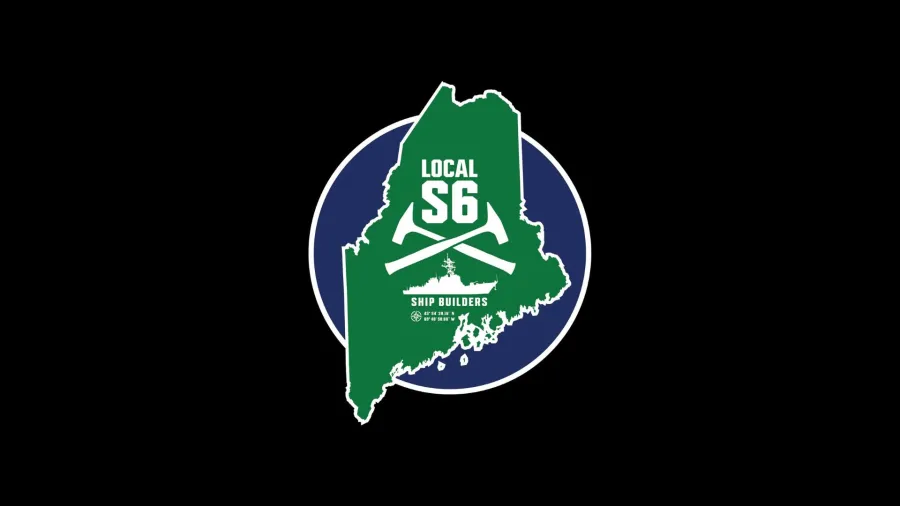 IAM Local S6 Members have voted to accept a new three-year contract with Bath Iron Works, a subsidiary of General Dynamics. Under the new contract, Machinists leaders say the 4,200 Local S6 members will receive "the most significant pay increase in nearly 70 years" with an average raise between 2.6 percent and 9.6 percent in the first year due to a mid-contract wage adjustment already in effect for a portion of workers. Additionally, the second year provides for a 5 percent increase, followed by a 4 percent increase in the third and final year.
"The membership here at Local S6 was present through these negotiations and voiced their concerns. The negotiating team took these concerns and crafted an agreement," said Local S6 President Christopher Williams. "The membership voted to accept the offer, and now we focus on returning to shipbuilding."
Other highlights of the three-year accord include:
Improvements to compensated time off & personal business time.
Improvements in bereavement language.
Floating holiday rollovers.
Tuition reimbursement improvements.
Voting began online Friday and concluded on Sunday, with 72 percent of the membership voting to accept. Helping the negotiations move along were both sides agreeing there would be no attempts at sub-contracting. Sub-contracting was the boiling point for a strike in 2020.
"Our membership has always delivered for Bath Iron Works, and both sides worked to ensure a fair and equitable contract," said IAM Eastern Territory General Vice-President David Sullivan. "I couldn't be prouder of the work accomplished by the negotiating team and the members for engaging in the process to secure a good contract."
IAM Local S6 members build the U.S. Navy's advanced fleet of Arleigh Burke-class destroyersand maintain the Navy's Independence-class littoral combat ship.