Executive Order Ensures Good Quality Union Construction Jobs on Federal Construction Projects
Andy O'Brien
17 Feb, 2022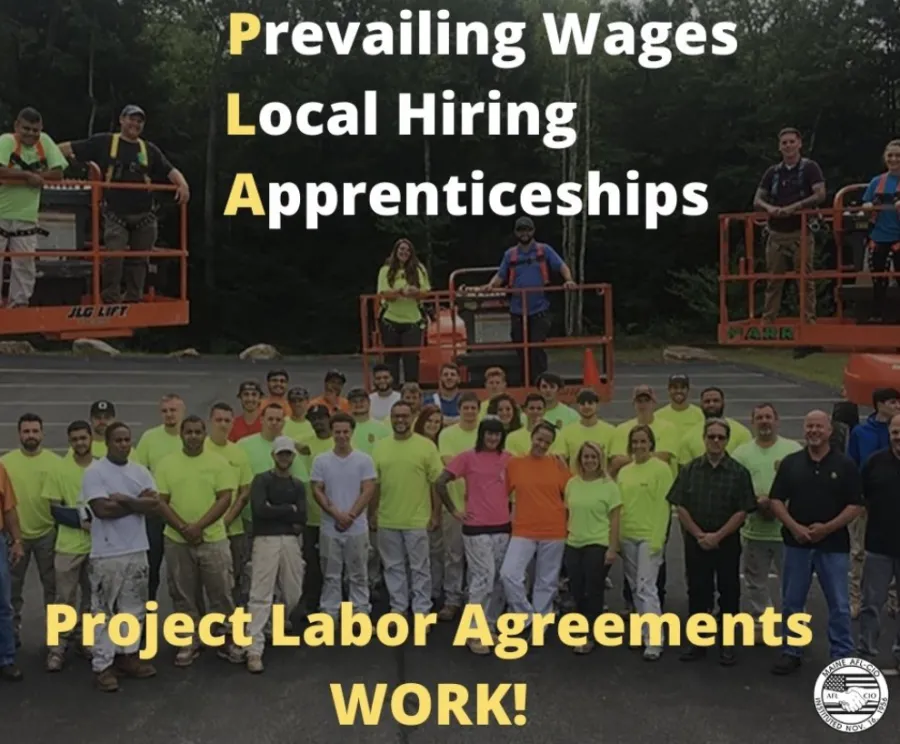 President Biden has issued a new executive order that will create good quality construction jobs by expanding the federal government's use of project labor agreements (PLAs) between workers and contractors on construction sites. The executive order, which the President signed on February 4, requires the use of these collective bargaining agreements on all federal construction projects above $35 million.
"As President Biden said, this executive order will ensure that we 'build a better America, we build it right, we build it on time, and we build it cheaper than it would have been otherwise,'" said Cynthia Phinney, President of the Maine AFL-CIO. "Project labor agreements ensure highly skilled professionals earning good wages and great benefits are put to work rebuilding our highways, rails, dams, bridges, ports and other critical infrastructure. We applaud this decision to raise wages and strengthen workers' rights by supporting the creation of quality, local, union jobs ."
Project labor agreements - a pre-hire negotiated agreement laying out terms and conditions on a project - ensure that projects are completed on time and under budget using a ready supply of skilled labor paid living wages with benefits. PLAs require strong labor standards regarding wages, hours, working conditions and dispute resolution methods. 
The Biden administration estimates that the order could affect $262 billion in federal government construction contracting and improve job quality for the nearly 200,000 workers on federal construction contracts.