Do You Have Any Old Maine Labor Newspapers? Let us know!
Andy O'Brien
23 Sep, 2022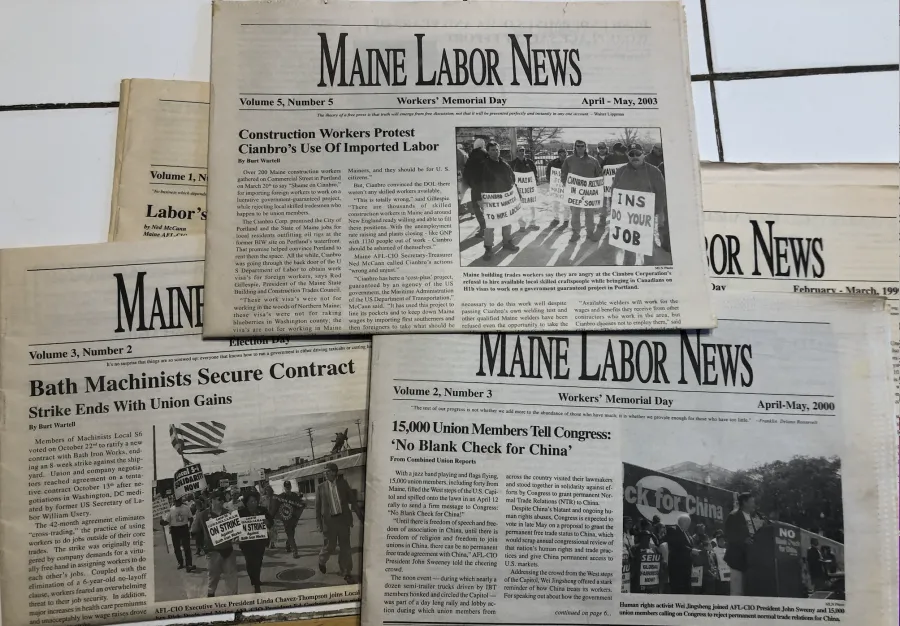 Labor history is critically important to our understanding of the struggles and sacrifices of past workers and to learn from them. Unfortunately, too often this history is lost over the generations as workers pass on. 
In 2019, Maine AFL-CIO Communications Director Andy O'Brien and Bethel Historical Society Executive Director Will Chapman created Maine Working Class History with the goal of collecting, documenting and making the history of workers' struggles in Maine more widely accessible to  workers, our unions, students and broader the public. 
We are currently in the process of scanning and digitizing old Maine labor newspapers and making them available in a searchable format on our website. However, while some labor newspapers are available at the University of Maine and various libraries and historical societies, there are a large number of labor news publications between the 1970s and early 2000s that we have been unable to locate, such as Maine Labor News.
If you have any old copies of Maine Labor News or other local labor publications, please email Andy at maineaflcio dot org to let me know! We want to find as much  local labor-related material as possible before it is lost forever. — Andy O'Brien