Congresswoman Pingree Calls for NLRB Investigation into Store Closure; Legislative Leaders Support Chipotle Workers
Andy O'Brien
28 Jul, 2022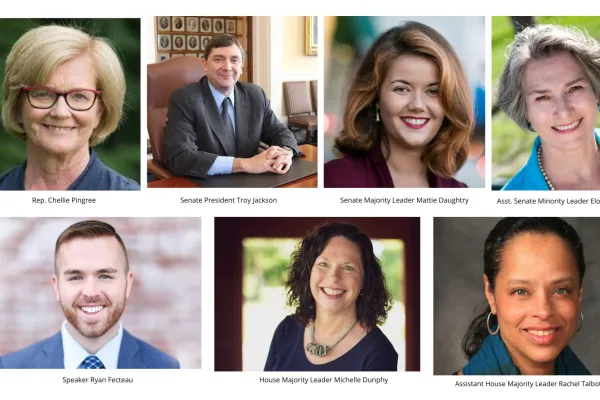 Congresswoman Chellie Pingree has called on the National Labor Relations Board to investigate the recent closure of the Augusta Chipotle location. Last week, the company abruptly closed the location on the day the NLRB was scheduled to hold a hearing to set the date of the union election for Chipotle United, an independent union formed last month following a two-day walkout protesting low staffing and unsafe working conditions. Under the National Labor Relations Act, it is illegal to close a store where workers are unionizing in an effort to retaliate or deter other organizing.
"The timing of Chipotle's store closure in my district is more than alarming, it raises serious concerns of illegal union-busting," said Pingree in a statement. "My constituents at the Augusta store followed the rules and were well within their rights to organize the first unionized Chipotle in the country. The NLRB should immediately investigate why Chipotle— a Fortune 500 company— would turn around and shutter the first store to propose giving workers a voice.
"If this nationwide, multi-billion-dollar chain is found to have retaliated against workers in the process of unionizing, it must be held to account," Pingree added.
Maine House and Senate leaders — Senators Troy Jackson (D-Allegash), Mattie Daughtry (D-Brunswick) and Eloise Vitelli (D-Arrowsic) and Reps. Ryan Fecteau (D-Biddeford), Michelle Dunphy (D-Old Town) and Rachel Talbot-Ross (D-Portland) — also condemned the action.
"Chipotle's decision to close the Augusta location speaks volumes about how the billion-dollar corporation views its workers – the hardworking individuals who have built their brand and delivered enormous profits," said Senate President Troy Jackson (D-Allagash). "It's shameful and represents the ultimate form of union-busting. At this point, it is not even about the money anymore; it is about control.
"I know this because I have experienced this type of retaliation before. Fair wages, safe working conditions, better staffing and reasonable hours shouldn't be too much to ask for. So let me be clear – I am proud to stand in solidarity with the hardworking folks at the Augusta Chipotle restaurant, and I call on the corporate office to reopen the location and do right by their employees," Jackson said.