Committee Votes to Advance Bill to Support Mental Health Workers
Andy O'Brien
19 May, 2023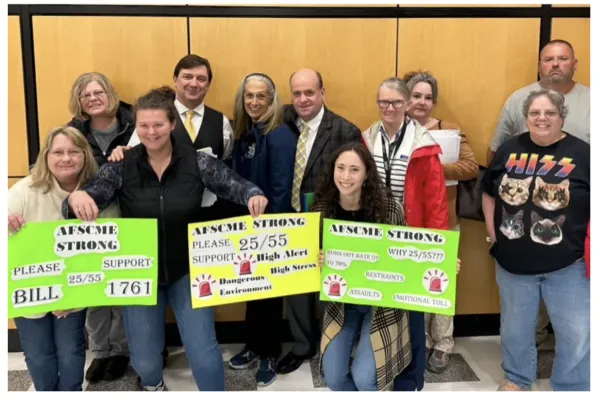 A bipartisan majority of the Legislature's Labor and Housing Committee voted 7-1 on Wednesday to recommend passage of a bill that will put mental health workers in the same special retirement plan with fighters, law enforcement and corrections officers.
LD 1761, sponsored by Senate President Troy Jackson (D-Aroostook), would allow workers who provide direct care to people in need of mental health services to receive state retirement benefits after 25 years of service. Sen. Matt Pouliot (R-Kennebec) was the only member of the committee to vote against the proposal.
Last week, members of AFSCME Local 1814 , AFSCME Local 1825 and the Maine Service Employees Association (SEIU 1989) gave powerful and, at times emotional testimony about the risks of caring for severely mentally ill patients whom courts have deemed incompetent to stand trial, and not criminally responsible for crimes by reason of mental illness. The group of predominantly women described numerous violent attacks on staff that have caused permanent injuries and even death.
The measure will now head to the Legislature's Appropriations Committee, which will determine whether to fund it.