Biddeford Starbucks Baristas Join Nationwide Strike
Andy O'Brien
18 Nov, 2022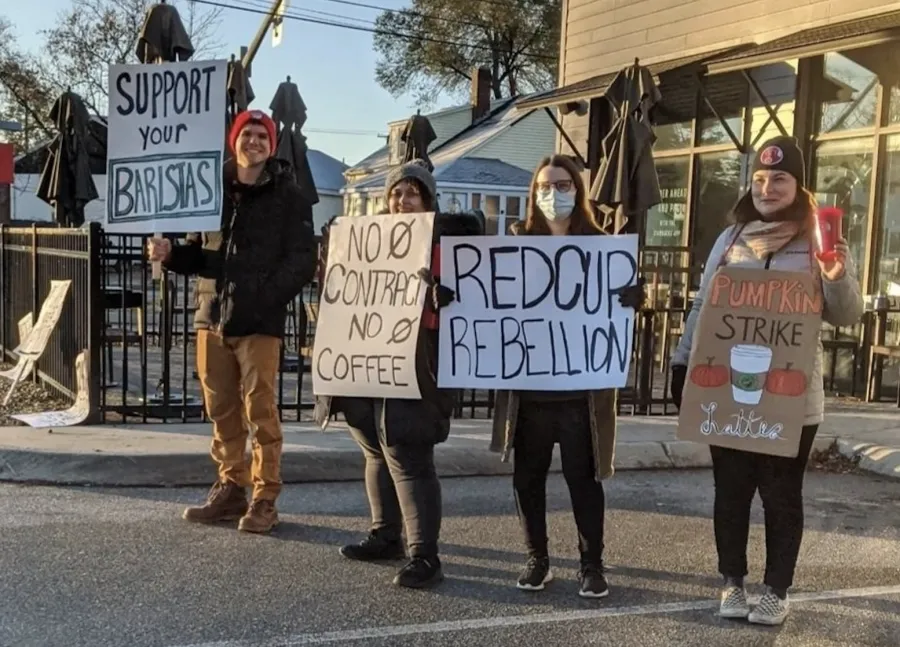 Biddeford Starbucks baristas joined workers at more than 110 Starbucks locations nationwide in the largest strike since the union drive at the company began last year.
The "Red Cup Rebellion" coincided with "Red Cup Day," one of the busiest days of the year, when the company gives out free red cups to customers who order holiday drinks. The workers are fighting for better pay, more consistent schedules and appropriate staffing.
"What a truly amazing experience to stand in solidarity with over 100 Starbucks locations across the US," said Ash Macomber, a shift manager and member of Starbucks Workers United. "We couldn't do what we do without the support we've received from the community and union siblings. We feel extremely united and stronger than ever."
At least 257 Starbucks stores have voted to unionize since late last year, according to the National Labor Relations Board.