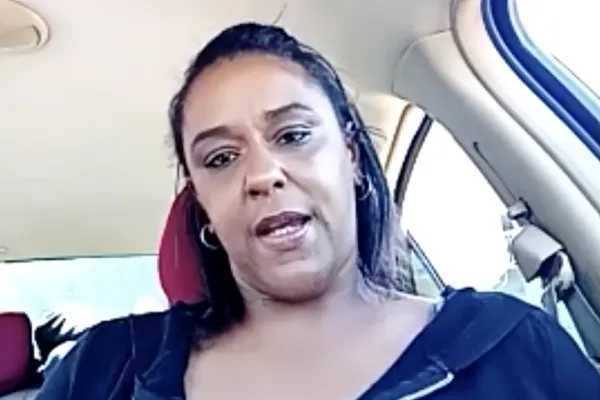 IN THIS EDITION:
Legislature to Move 'Back to Basics' Budget to Fund Essential Services

Workers, Unions & Speaker Fecteau Unveil Bill to Fix Maine's Unemployment System
Maine Traffic Signal Overhaul Will Be 100% Union
"Stop Asian Hate" Rallies in Bangor and Portland — this Thurs. & Sat.
Union Electricians Benefit from State Prevailing Wage State Law
Upcoming Winter Institute Event: Unions & Democracy
Legislative Leaders to Move "Back to Basics" Budget to  Fund Essential Services
The Legislature will vote next week to pass a "Back to Basics" budget to pay the bills and  fund existing services for the next two fiscal years. This budget will provide stability during an uncertain economic time, while providing time to revisit new spending proposals later this spring when federal Covid relief money arrives along with updated state revenue projections. 
"For too long, the continuity of basic essential services such as courts, road construction and Maine's essential safety net have been political bargaining chips in budget negotiations," said Dean Staffieri, President of the Maine Service Employees Association/SEIU 1989. "The last thing Maine people need during this ongoing COVID-19 pandemic is another ridiculous and unnecessary state government shutdown like the one in July of 2017. We encourage all legislators to support this reasonable budget proposal to ensure the continuity of the services Mainers need now more than ever."
Maine Workers, Unions and Speaker Fecteau Unveil Bill to Fix Maine's Unemployment System   
[caption caption="Delphine Swormstedt of Portland, member of the Maine AFL-CIO Unemployment Assistant Group, calls on the Maine Legislature to fix Maine's unemployment system at a press conference." align="center"]
[/caption]

At a press conference on Tuesday, directly impacted workers, unions, allies and Maine House Speaker Ryan Fecteau introduced forthcoming legislation (LR 1631) that aims to fix Maine's unemployment system after thousands of Mainers struggled to get their due benefits during the pandemic. The Maine AFL-CIO and Maine Equal Justice worked with the Speaker's office to develop LR 1631 with input from members of Maine Unemployment Assistance group and hundreds of workers who used the UI system in the past year. 
"It took me forever to get the ten weeks of unemployment benefits I was owed because the system wasn't working. It was incredibly stressful to go through the process of filing for unemployment and I think some of those MDOL employees thought I was a crazy woman when in fact I was just in desperate need of help," said Delphine Swormstedt of Portland at the press conference. "Our system is severely flawed and in immediate, desperate need of fixing. I urge our legislators to do right by working Mainers and pass this bill."
LR 1631 will modernize Maine's unemployment insurance program to ensure that Maine workers will receive timely and adequate unemployment benefits and that our system runs smoothly to help people get back on their feet. The bill would create a peer navigator system so that unions and community groups can continue to support workers accessing benefits and job retraining.  You can read more about the bill here. If you would like to be involved in our work to fix Maine's unemployment system, please reply to this message!
Maine Traffic Signal Overhaul Will Be 100% Union
[caption caption="Photo courtesy of IBEW" align="center"]
[/caption]

A multiyear, multimillion-dollar project to modernize traffic signals in Maine will provide a large amount of work to scores of local IBEW 1253 and 567 members. According to IBEW leaders, it will be the biggest signal job in the state and will include Bluetooth technology to help driverless cars communicate with the signals in the future
"It sounds like a bunch of intersections are going to be updated, at least to begin with," said Local 1253 Business Manager Chuck Fraser. "Even though we're busy — from an explosion of solar projects to the construction of a salmon farm — we definitely welcome the chance to bring new work like this into the IBEW."
For the last few decades, traffic signal management in Maine, at the municipal, county and state levels, has been almost completely nonunion and recapturing that work is a top priority for the state's inside construction locals. According to the Portland Press Herald, the state owns around 800 traffic signals but only directly maintains a fraction of those at present, with the rest handled by the localities. The Maine Department of Transportation is looking to take responsibility for every one of them.
"We're always training and trying to organize," said Valente, whose busy local is working on an Abbott Laboratories facility for manufacturing rapid COVID-19 tests, plus an expansion of Portland's Mercy Hospital. "We're looking forward to bringing more union jobs our way."
"Stop Asian Hate" Rallies in Portland (Sat) & Bangor (Thurs)
In response to the rise in attacks against Asian Americans, including last week's deadly mass shooting of eight people — including six Asian women — and a recent anti-Asian attack in Portland, Maine, community groups are planning "Stop Asian Hate" rallies and vigils in Bangor and Portland. In the aftermath of the Georgia shooting, Georgia AFL-CIO President Charlie Flemming (IAM) released a statement on behalf of the state federation:
"The Georgia AFL-CIO, the state's largest labor union federation, is devastated by these attacks. These women were killed while working low-wage, vulnerable jobs while the COVID-19 pandemic continues. No one should fear for their lives while working, and no one — no one —should be targeted for their race."
Tonight (Thursday March 25) from 6 - 6:30pm, the Peace and Justice Center will be holding a vigil at Pierce Park, next to the Bangor Public Library on Harlow Street. Social distancing and masks required.
Then this  Saturday, March 27, from 3-5pm at Portland City Hall, there be a "#StopAsianHate: Rally for Multiracial Solidarity" aimed at raising awareness anti-Asian hate and the history of racism and white supremacy that has tried to divide our communities. Click here for more information. Please show your solidarity and join if you are able.
Union Electricians Benefit from New State Prevailing Wage  Law
IBEW union electricians could gain additional work thanks to Maine's prevailing wage laws. In 2019, the Maine Building Trades Council worked to pass two bills to strengthen prevailing wages - one that ensured public school construction would utilize prevailing wage rates and another bill that requires that accurate data is collected in order to determine prevailing wages and benefits paid in the construction industry. 
Prevailing wages are designed to ensure that the government, as a large purchaser of construction projects, does not drive down wages. Federal prevailing wages were created in the 1930s. In Maine, contractors must pay prevailing wage rates on state-funded public works projects (roads, bridges, sewers, etc) over $50,000. These rates, which differ by counties, include wages as well as health, retirement and other benefits and apply to numerous construction trades. On average, rates for electricians in Maine have risen to roughly $31 per hour for wages and $14.50 hour benefits.
"These new prevailing wage rates will finally get our contractors into the ballgame when submitting bids for construction projects," said IBEW 1253 Business Manager Chuck Fraser. "We fought to strengthen the law and it passed and now we're more competitive. It opens up the market to higher road contractors that pay better wages and benefits than non-union contractors."